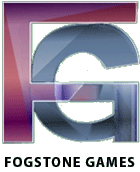 Lost Admiral Returns
Description
Walkthrough
Buy Now!
Try Now!
Features
High Scores
Officers' Lounge
Perk Points
Tournaments
Reviews
Manual
Latest News
Monthly Newsletter
Playtesting
Forums
Surveys

Past Games
Lost Admiral
Conquered Kingdoms
Grandest Fleet
Lost Admiral 2
Additional Info
WW II Campaigns
Battleships
Destroyers
Submarines
Carriers
FAQ
Customer Service
Tech Support
Media Kits
About Us
Privacy Policy

Webmaster
| | | |
| --- | --- | --- |
| Fogstone Games Presents... | | |
You have several options for getting your 30 day trial version of Lost Admiral Returns.

You may download LAR as one install file from this site, download the small LAR Internet Installer that will then download the rest of the game, or order a copy of the LAR trial version on CD for $6.95 to be shipped to you.

If you want to help spread the word about Lost Admiral Returns, you can choose to to download the 15 MB LAR demo at the CNET Download.com site, increasing our presence there. You will have to click again on "download now" options when you reach the CNET webpage for Lost Admiral Returns. If you experience problems there, or would prefer to stay at the Fogstone Games website, simply choose from the options below the CNET option.

The LAR setup program is about 15MB in size, and takes about 60 minutes to download with a 56k modem, or much less time with a cable modem or DSL connection.

Order a copy of the 30-day trial of LAR on CD for $6.95 to be shipped to you. The CD will contain the current version of LAR, and you will not have to download the entire 15MB program. Additionally, any registration keys you purchase from Fogstone Games can be used to activate this CD version to have immediate access to all features.

Click here to order the 30-day trial version of Lost Admiral Returns on CD for $6.95!

Goods and services provided by Fogstone Games (ME, United States).
Sold by 2CheckOut.com Inc. (Ohio, USA).

All downloaded and CD 30-day trial versions of LAR contain the full game, and can be fully activated at any time when you purchase the game for instant full access to all bonus parts of the game, unlimited play time, etc.
© 2002-2004 Fogstone Games. All rights reserved. Click here for Terms and Conditions
Lost Admiral, Conquered Kingdoms, Grandest Fleet, and Fogstone are trademarks of Fogstone Games.