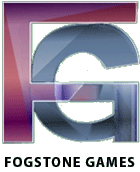 Lost Admiral Returns
Description
Walkthrough
Buy Now!
Try Now!
Features
High Scores
Officers' Lounge
Perk Points
Tournaments
Reviews
Manual
Latest News
Monthly Newsletter
Playtesting
Forums
Surveys

Past Games
Lost Admiral
Conquered Kingdoms
Grandest Fleet
Lost Admiral 2
Additional Info
WW II Campaigns
Battleships
Destroyers
Submarines
Carriers
FAQ
Customer Service
Tech Support
Media Kits
About Us
Privacy Policy

Webmaster
| | | |
| --- | --- | --- |
| Fogstone Games Presents... | | |
Lost Admiral Returns features "Perk Points" as an extensive rewards system.

You earn special points by fighting battles, posting your scores online, and by winning battles in the Save the Admiral Campaign.

Perk Points are used to buy basic CV or BB flagships to lead your fleet, and then to improve them with various add-ons and larger sizes.

Flagships gain unique abilities by using Modules. You earn modules by gaining Clout Points at the end of battles. You also receive modules as rewards for various battles in the STA Campaign.

You can also get Special Plays as rewards in STA Campaigns. These special play points allow you to call for reinforcements in tougher battles, spying on the enemy ship locations, stall enemy movements for a turn, or even cause an enemy ship or two to defect to your side! But look out, because the enemy will sometimes return the favor...

Examples of flagship abilities you can gain over time:

Faster movement for that flagship CV or BB.
Better scouting abilities for FCVs
Better air damage bonuses from FCVs
Repair all ships near your flagship.
Build new ships near your flagship.
Neutralize nearby enemy cities.
Other new abilities that can be discovered in LAR over time.

Soon you also get bonuses for getting your friends to try out Lost Admiral Returns. Helping get new players into LAR will earn you big bonus perk points and perk clout, AND access to certain special missions in LAR.

Really wish your flagship could do a certain "special thing"? Wish you had one more little "edge" over your archenemy in LAR? Make a suggestion to Fogstone Games and it may be added to the abilities and special plays that can be acquired. Or to give good and bad feedback on existing perks, game balance, etc.
© 2002-2004 Fogstone Games. All rights reserved. Click here for Terms and Conditions
Lost Admiral, Conquered Kingdoms, Grandest Fleet, and Fogstone are trademarks of Fogstone Games.